You can have rivetting discussions on the latest Hollywood blockbuster, hardline politics, or catch up with what's new with the family but once your guests see your indoor succulents, they'll soon forget what they were talking about. 
Succulents are fast becoming a mainstay in every home – and for two good reasons. 
First, they are provocatively beautiful. Succulents come in different shapes, sizes, and colors that distinguish them from other varieties. While beauty is a matter of taste, for sure, an indoor succulent will compel anyone to react. 
Second, succulents are very easy to grow and care for. They require 3 to 6 hours of partial sunlight per day. And if your rooms don't bring in enough sunlight, you can always put your succulent under a Grow Light. 
Succulents require less water compared to other plants. However, succulents that are best grown indoors require even less water than succulents that are popularly planted outdoors. 
So what succulents are best grown indoors? Here are 10 types of succulent plants that you may want to consider to adorn your beautiful home.
Burro's Tail or Sedum morganianum is best planted in a hanging basket or placed on a ledge where its trailing leaves are allowed to cascade downward like a grey-green waterfall.
The "tail" or stems of this "Burro" can reach a length of up to 3-feet or 91cm long. Burro's Tail is native to Mexico and if properly cared for, you will see pink or red flowers bloom at its stems in the summertime. 
Zebra Cactus or Haworthia fasciata is native to Africa and is given the name because of its leaves which are easily recognizable because of its white, horizontal stripes.
To grow Zebra Cactus properly, place it in a shallow pot then locate the plant in an area in the room that gets a good amount of partial sunlight. Zebra Cactus should also be re-potted every 12 to 24 months to ensure optimum growth.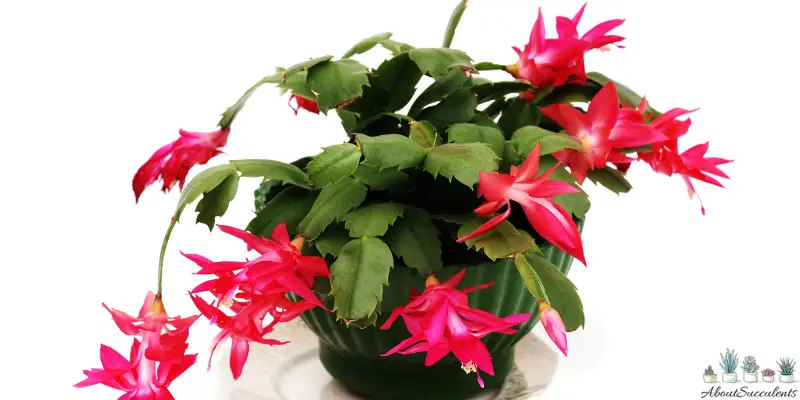 Christmas Cactus or Schlumbergera x buckleyi has spikes in its spine like a typical cactus but these spikes are not sharp. So it is perfectly safe to grow Christmas Cactus inside your home. Christmas Cactus also blooms beautiful pink to red flowers.
Aside from its alluring beauty, Christmas Cactus is a low maintenance succulent. Like a cactus, it stores a lot of water in its leaves and stems. Thus, you can go on a 3-week vacation without having to worry that your Christmas Cactus will die because of a lack of water.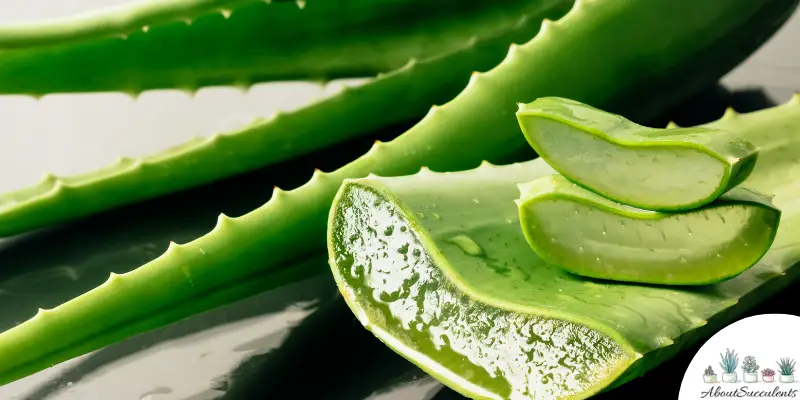 Aloe Vera is an ideal succulent plant to grow indoors. Yes, its dark green leaves that are outlined with sharp thorns are eye-catching. But Aloe Vera can also function as your decorative "medicine cabinet".
Aloe Vera produces a sap that has been used for centuries to treat skin conditions, burns, and wounds. 
For the reason that its leaves have thorns, it would be best to place Aloe Vera in an area in your home with a lot of space so that family, guests, and pets won't brush against it.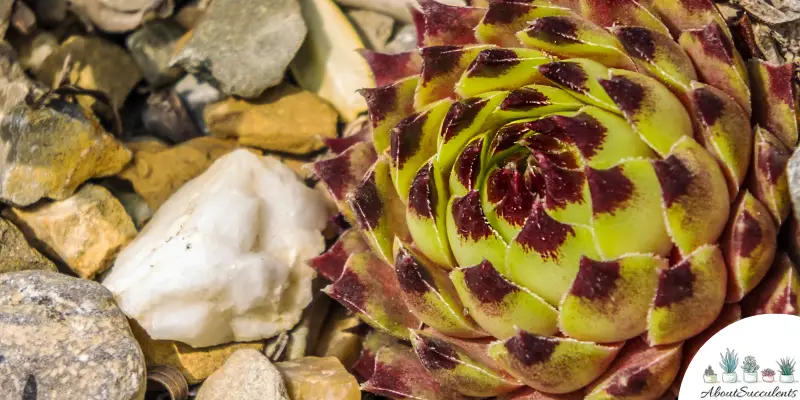 If you go to a garden store and ask for Hens-and-Chicks, the shopkeeper may present you 2 varieties: Mexican Snowball (Echeveria elegans) or Green Wheel Sempervivum (Sempervivum tectorum).
Mexican Snowball has flowerlike rosettes that have rounded edges and produce arching, bell-shaped flowers every year. Green Wheel Sempervivum has flatter leaves and its flowers are small and have a star shape.
Crown of Thorns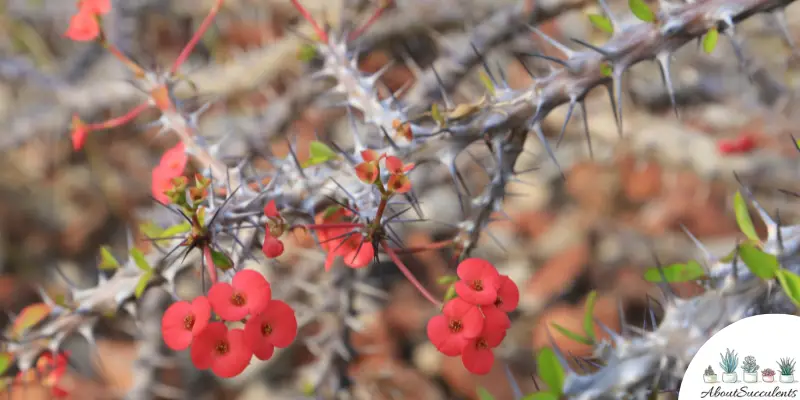 Crown of Thorns or Euphorbia milii is native to Madagascar and produces tiny flowers that range in color from yellow to red or salmon throughout the year. Its leaves are long and have the shape of a spoon and "crowned" with spikey branches.
When growing Crown of Thorns indoors, place it in an area that will give the plant direct sunlight for up to 6 hours per day. During the growing season, keep Crown of Thorns healthy by fertilizing if 2 to 3 times using a brand that is formulated with a 10:10:10 ratio of nitrogen, phosphorous, and potassium.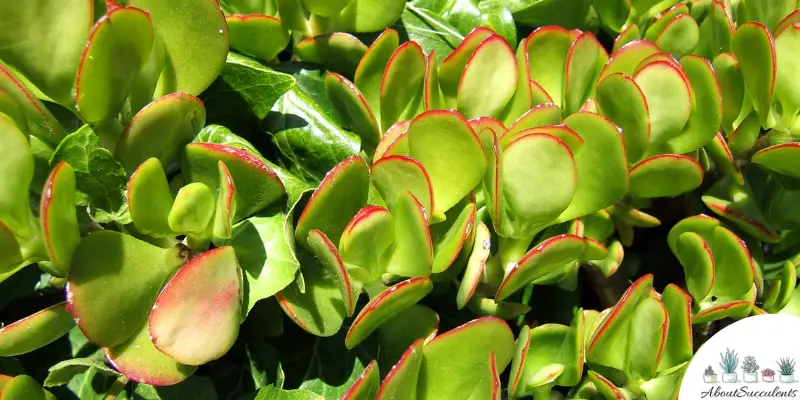 Jade Plant or Crassula ovata is native to South Africa and is a very popular indoor succulent plant because it's very easy to grow and care for. Some horticulturists share the superstition that Jade Plant, also called the Money Plant, brings fortune to the homeowner.
When grown in an indoor environment, Jade Plant grows to only about a foot in height or 30cm. It has shiny green leaves that are thick and plump. In some varieties, the edges of the leaves will have a tinge of red.
Jade Plant is a succulent that can become top-heavy. For this reason, plant them in a heavier pot that is made of terra cotta.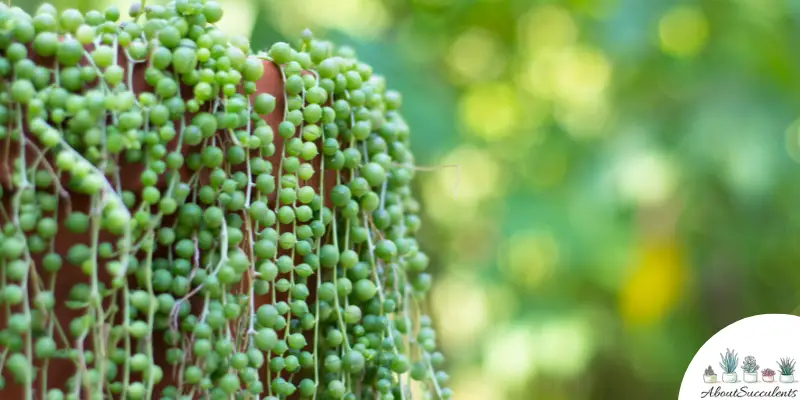 String of Pearls or Senecio rowleyanus is native to South Africa. Also called Rosary String of Beads, this is a wonderful indoor succulent that can add a sense of freshness and nature in your homes because of its fleshly, bead-like, and trailing leaves.
This type of indoor succulent produces small white flowers that emit a scent similar to cinnamon.
During its active growth stage, maintain an indoor temperature of 77 degrees Fahrenheit or 25 degrees Celsius. When String of Pearls becomes dormant, it would need cooler temperatures of approximately 50 degrees Fahrenheit or 10 degrees Celsius.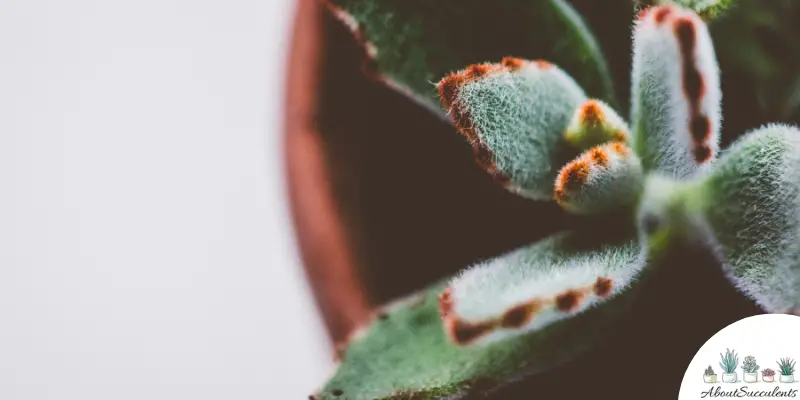 Panda Plant or Kalanchoe tomentosa is native to Madagascar and can reach a height of 2-feet or 60cm when grown indoors.
The leaves of Panda Plant have a grey-green color and are covered with soft, silver-colored hairs that give the succulent a fuzzy appearance. The only issue with growing Panda Plant indoors is that the succulent may not produce flowers.
To support its growth and to help Panda Plant bloom, make sure the pot is located in an area that gets 3 to 6 hours of direct sunlight. 
Ponytail Palm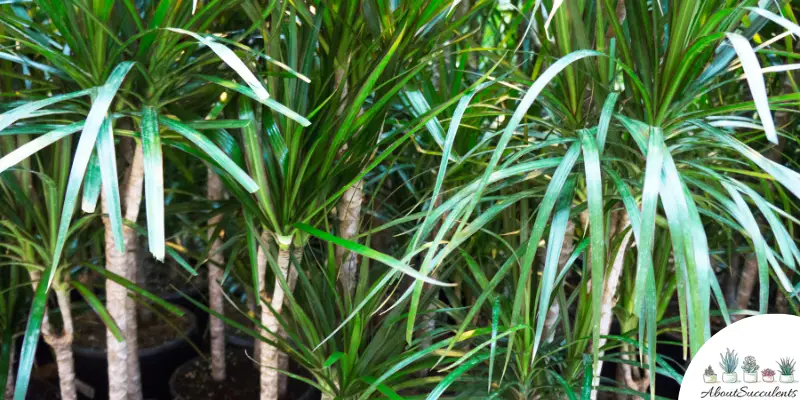 Ponytail Palm or Beaucarnea recurvata does not look like a typical succulent. It looks like a small tree because Ponytail Palm has a long trunk, topped off with scraggly-looking green leaves.
How tall will Ponytail Palm get? Outdoors, Ponytail Palm can reach a maximum height of 20-feet or 609cm. If you're worried that your ceiling isn't high enough, when grown indoors, Ponytail Palm can only reach a height of 4-feet or 121cm.
This is a type of indoor succulent that is easy to care for. All Ponytail Palm needs is 3 to 6 hours of partial to full sunlight and an average room temperature of 75 degrees Fahrenheit or 24 degrees Celsius.
Ponytail Palm does not require much water. Like other succulents, give it water when the soil is completely dry.
Conclusion
People set up aquariums in their homes to help them relax. While that is true, maintaining an aquarium and keeping the expensive fish properly fed can put a strain on your monthly budget.
A cheaper but similarly effective way to beautify your home and manage stress levels is to grow succulent plants indoors. 
Give it a try! Buy one of the indoor succulent plants featured in our article and become a home-based horticulturist. In time, your passion for succulent plants may grow out from your home and into your garden.
Last Updated on June 27, 2022 by Sofia Lara