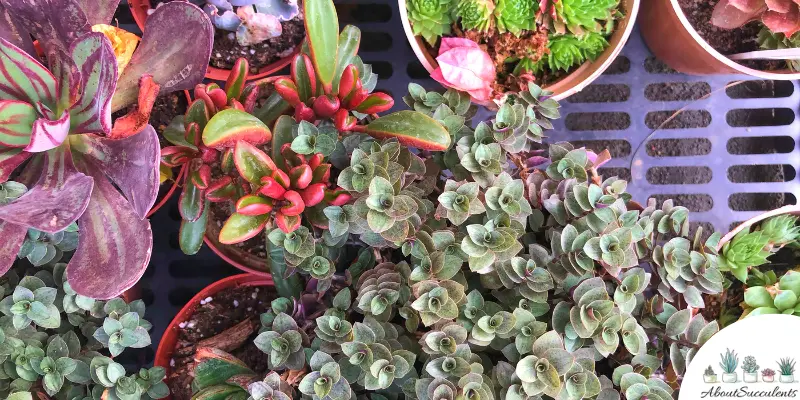 The short answer is "Yes". 
Succulents, like other varieties of plants, need the sun to initiate the process of photosynthesis. For bright-colored succulent plants, getting full sun exposure on a regular basis helps bring out the vibrant colors of their leaves and flowers.
However, giving your succulent sunlight is not as simple as laying the pot out in the open for a few hours. If you're not careful, sunlight can end up damaging your succulent instead of helping it grow healthy and beautiful. 
How Much Sunlight Do Succulents Need?
Before we answer this question, we'd like to first inform you of the best time of day to give your succulent its regular dose of sunlight.
Morning is the best time of day for your succulent plants to receive sunlight. The rays of the afternoon sun can be very harsh and can potentially burn the leaves of the succulent.
Keep in mind that succulent plants are defined by their ability to store water in their leaves and stems. Getting full exposure or direct exposure to the afternoon sun can lead to your plant developing sunburn. 
You'll know if your succulent is developing sunburn if you notice the appearance of brown spots on its leaves. Sunburn can happen within one hour of being directly exposed to the rays of the afternoon sun.
If you are planting succulents in your outdoor garden, make sure they are located in an area that gets six hours of morning sunlight every day.
However, if the location of your garden receives a few hours of the afternoon sun, there are a few things you can do to protect your succulent plants from getting damaged by the sun's rays.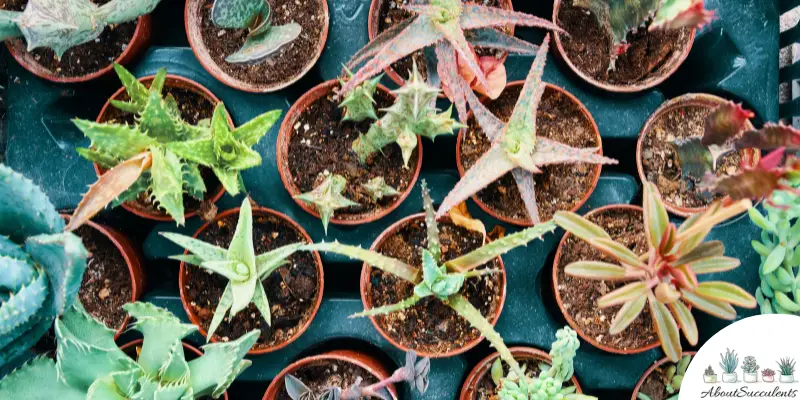 First, plant varieties of succulents that can tolerate the afternoon rays of the sun or high temperatures. Succulents that have spines such as cacti or leaves that are colored red, grey, or blue tend to survive the effects of direct exposure to afternoon sunlight.
Later in this article, we will identify five types of succulent plants that grow best when given direct sunlight.
Second, provide shade for the succulent. You can do this by simply placing a taller variety of drought-tolerant plants between the succulent and the sun's rays.
Third, move your succulent indoors. If it's not possible to find an area in the garden for your succulent plant to receive morning sunlight, transfer it to a terra cotta pot with a drain hole and move the plant indoors. 
Once indoors, look for a place in your home that brings in at least three hours of sunlight every day. Ideally, this would be a location near a south or east-facing window.
If this is not possible, place your indoor succulent under a Grow Light for up to six hours every day.
What if you decide to move the indoor succulent to the outdoor garden? If you plan to relocate your indoor succulent to the great outdoors, you should gradually expose it to the sun. 
Giving your indoor-grown succulent direct exposure to the sun is a bad idea. It will get sunburned within an hour of exposure. 
Reintroduce the succulent to outdoor conditions by placing the pot in an area that gets partial or indirect sun exposure. 
Over time, as the succulent plant adjusts to the temperature, you can slowly transfer the pot to an area that receives direct sunlight. 
Again, do this gradually. Start out with 3 hours of morning sunlight then slowly increase the rate of sun exposure until the plant can handle 8 hours of morning sunlight.  
How To Give Your Succulent Plant Sunlight When There's A Heatwave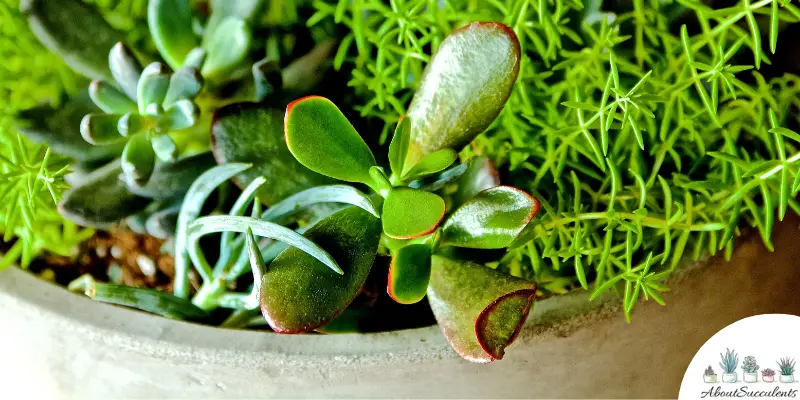 In what is suspected to be a consequence of global warming, heatwaves are becoming more frequent events in cities all around the world. 
During a heatwave, your region will experience a prolonged period where temperatures can hit record-high levels for several days or weeks. A heatwave can damage your succulent even if it comes from a drought-tolerant variety such as cacti or an echeveria. 
Your succulent still needs 3 to 6 hours of morning sunlight. What you have to do is make sure the succulent plants are getting enough water. 
When temperatures are hitting record highs numbers, the soil will get dry at a faster rate. In a heatwave, you must frequently check the soil's level of moisture. If it feels bone dry to the touch, give the soil a thorough soaking. 
The same goes for succulents that are grown indoors. If the soil feels completely dry to the touch, drench it with enough water that you see the drip tray underneath the pot filling up.
What Types Of Succulent Plants Grow Better Under Direct Sunlight?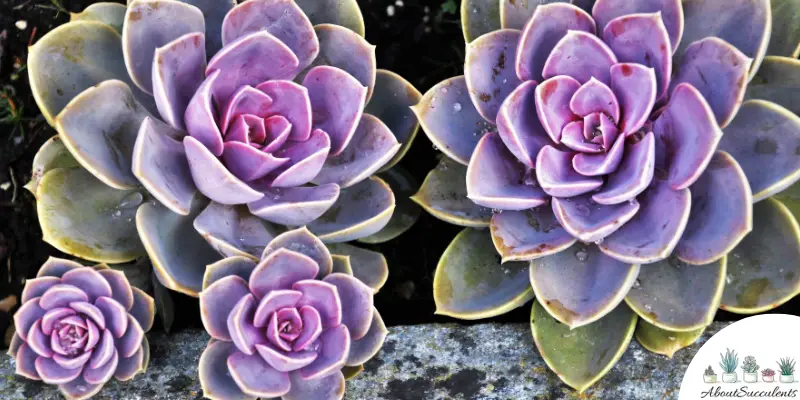 Not all succulent plants are created equal. Some varieties can tolerate – even grow better – when directly exposed to the heat of the sun's rays.
Here are the best types of succulent plants to grow under direct sunlight:
Agaves grow well under direct or partial sunlight. Horticulturists love to grow Agave because this variety of succulent produces beautiful rosettes. 
One of the more durable succulent types, Agave can survive extreme temperature changes – drought or freezing conditions.
This type of plant is popularly sold as Desert Pinwheel Rose and thrives under full or partial sun. During hot weather conditions, Desert Pinwheel Cactus will become dormant and it will lose a few leaves to preserve more water.
Firestick Plant is native to Africa and need full exposure to the sun to bring out the signature bright-fire orange color of its leaves. 
Although Euphorbia tirucalli can tolerate high temperatures, it does not do well in a heatwave. It is a welcome addition to a succulent garden but be mindful of its watering schedule. 
Senecio Mandraliscae
Blue Chalksticks enjoys full to partial sunlight. It is an evergreen succulent that is grown to be used as ground cover. 
Succulent hobbyists also grow Blue Chalksticks in a pot to be presented as a hanging plant.
Prickly Pear Cactus is popularly grown in the dry and humid climate of Mexico for its edible fruit. Opuntia is also used in Mexico to produce natural sweeteners. 
Conclusion
If your succulent plant does not get enough sunlight, it will suffer a condition known as etiolation where its leaves will stretch out as if seeking the rays of the sun.
When your succulent plant experiences etiolation, its leaves will become thin and brittle. You can fix this simply by giving your plant regular exposure to the morning sun for up to six hours. 
Take a few minutes of the day to make sure your succulents get their daily dose of sunlight. You will be rewarded with healthy and beautiful succulents.
Last Updated on June 27, 2022 by Sofia Lara